Sad times, Ryan Reynolds is quitting the movie biz... sort of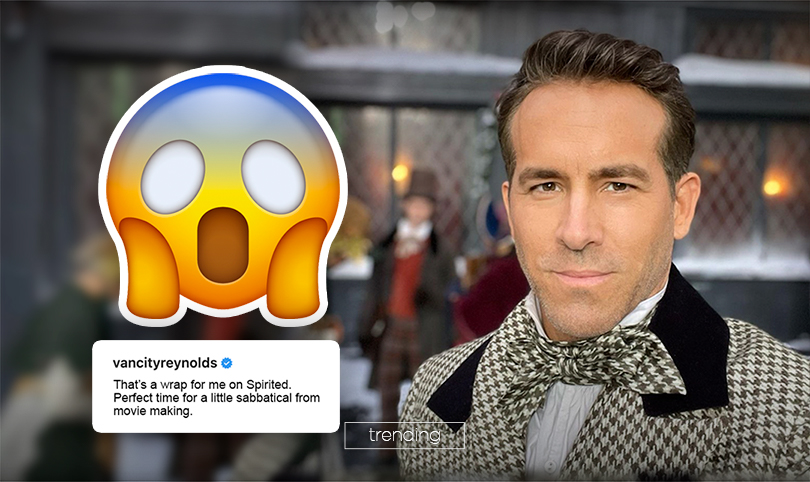 Ryan Reynolds has dropped a bombshell on his socials, declaring he plans to take a 'sabbatical' from making movies once his current project is complete.
The Canadian actor just finished filming Spirited, a musical based on the Charles Dickens' novel A Christmas Carol. Reynolds plays the part of Ebeneezer Scrooge alongside Will Ferrell and Octavia Spencer.
Posting to his Instagram, Ryan Reynolds revealed the news that he'd be taking this pause in schedule as an opportunity to step back from the film industry.
"That's a wrap for me on Spirited. Not sure I'd have been ready to say yes to a film this challenging even three years ago," he wrote.
"Singing, dancing and playing in the sandbox with Will Ferrell made a whole lotta dreams come true," he continued. "And this is my second film with the great Octavia Spencer."
"Perfect time for a little sabbatical from movie making. I'm gonna miss every second working with this obscenely gifted group of creators and artists."
"These days, kindness matters as much as talent. I've been lucky to work with folks who are flush with both."
Reynolds' wife - and successful actor in her own right - Blake Lively couldn't help but poke fun at her husband on the heartfelt post. "Michael Caine did it first," she commented, referencing the recent announcement that the 88-year-old actor is retiring.

His Spirited co-star Octavia Spencer also weighed in, praising the 44 year old creative, "You're an amazing actor/singer and producer. I had a blast working with you, Will, and this outstanding cast and crew! Enjoy your downtime."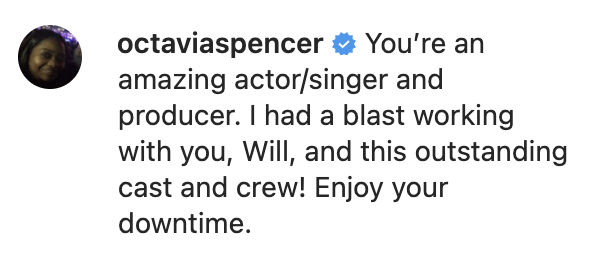 Ryan Reynolds is famous for his roles as Deadpool, Green Lantern and more recently Free Guy. He has also received recognition for his roles in the aforementioned productions including an MTV Movie Award nomination for Best Fight (shared with Ed Skrein & Gina Carano), along with award nominations at other events such as the Teen Choice Awards.
Reynolds was born in Vancouver, Canada. At 15 years old he decided to pursue a career as an actor and during that time made appearances on both television and film productions including the TV series Fifteen (1996), Are You Afraid of the Dark? (1990), the TV movie Sabrina the Teenage Witch (1996).
He later made a mark on the rom-com genre, playing the lead in Just Friends alongside Anna Faris (2005), Definitely, Maybe with Isla Fisher and Elizabeth Banks (2008) and The Proposal with Sandra Bullock (2009).
Fingers crossed this sabbatical isn't too long, we love us some Ryan Reynolds!
Image Credit: vancityreynolds / Instagram