'Certified Young Person' Paul Rudd Wants Fellow Millennials to Wear Masks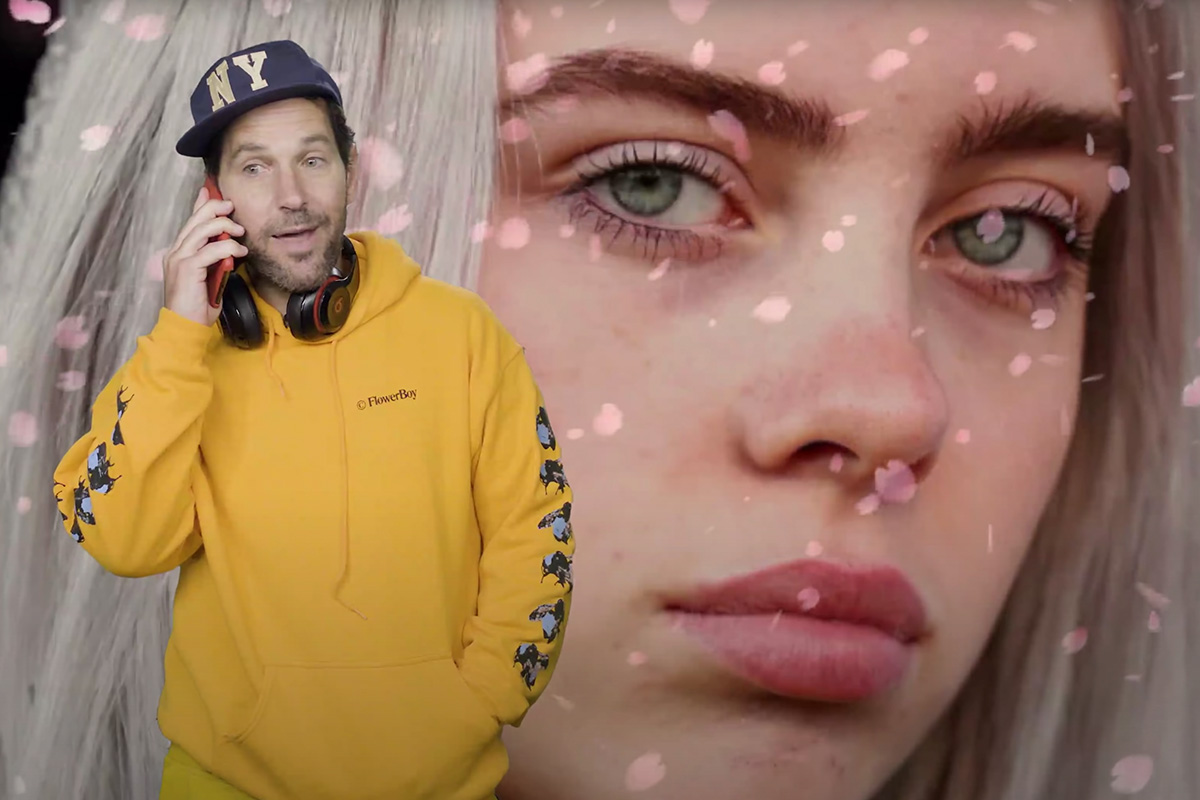 Hey millennials and youths, Paul Rudd has a message for you! We gotta yeet this virus, Ight?!
The 51-year-old Ant-Man actor, (or 26-year-old according to the video), teamed up with Governor Andrew M. Cuomo to explain why youths should wear masks.
According to the Department of Health, in Australia the highest infection rate and the largest number of COVID-19 cases are from people aged between 20—29. So if you're a young person, listen up!
In the hilarious video, Rudd, dressed in a yellow hoodie, black cap, headphones, and holding a skateboard addresses his fellow millennials:
"Yo, what up dudes? Paul Rudd here, actor and certified young person. Apparently a lot of COVID is transmitted by us millennials, no cap... So Cuoms asked me, he's like Paul, you gotta help. What are you like 26? And I didn't correct him."
"Masks, they're totally beast!" Rudd explains he wants to do young people things too, like go to bars, drink, hook up and TikToks. He even chats to chart-topper Billie Eilish on the phone saying:
"Hello? Oh hi Billie Eilish… What's that? You're wearing your mask? Man, I want to stan you. You're so my bae."
Towards the end of the video, he breaks into a more serious character, expressing his frustration about the situation, exclaiming:
"Just wear a mask. It's easy, it simple, please! It's not that hard.. People are dying. Hundreds of thousands of people are dying and it's preventable. It's preventable! Just wear a mask, I shouldn't have to make it fun. It's science, it's it's science! Ugh!!!"
So, let's listen to 'Certified Young Person' Paul Rudd's advice, wear a mask, and lets YEET this virus!
---
Watch the full video below:
---
Images: (@nygovcuomo / Youtube | GIF's via GIPHY)