Adani's Carmichael Coal Mine Given Green Light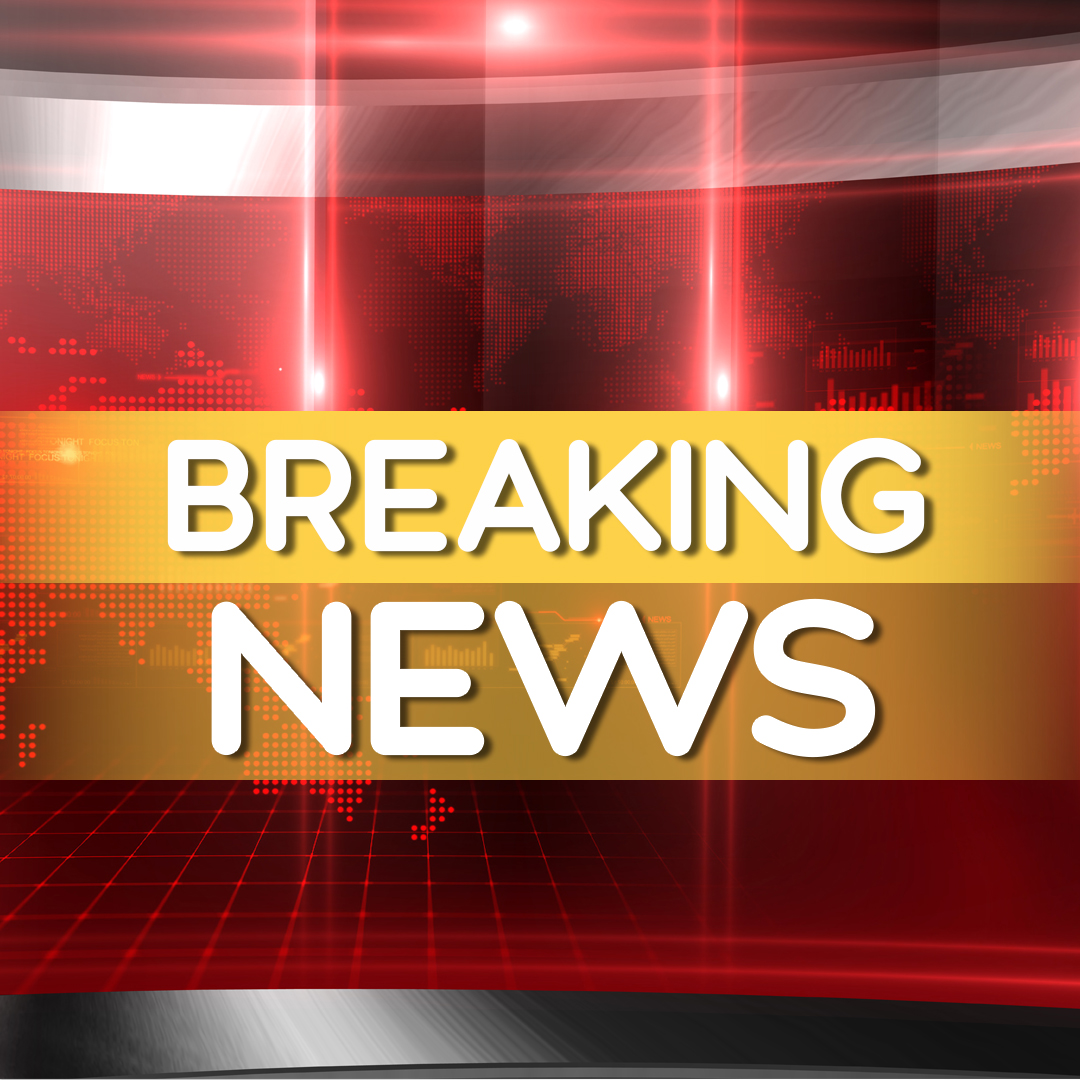 Adani has been given the go ahead to build its Carmichael coal mine.
The State Government has just confirmed that it has approved Adani's groundwater management plan.
Last month the Department of State Development, Manufacturing, Infrastructure and Planning gave the go ahead to their plan to protect the Black-Throated Finch in the Galilee Basin.
There are claims 80 per-cent of the Finch's habitat has already been destroyed and Adani wants to claim more for its project.
Lucas Dow, CEO Adani Mining reacted saying "Adani Mining received advice from the Queensland Government's Department of Environment and Science that the Groundwater Dependent Ecosystems Management Plan (GDEMP) has been finalised and approved".
"This is confirmation the plan complies with all regulatory conditions set by the Australian and State Governments, bringing to a close a two-year process of rigorous scientific inquiry, review and approvals. This includes relevant reviews by Australia's pre-eminent scientific organisations CSIRO and Geoscience Australia.
"The finalisation of the GDEMP and Black-throated Finch Management Plan paves the way for construction to commence on the Carmichael Project and the delivery of much-needed jobs for regional Queenslanders.
"Moving forward, our priority is ensuring the safety of everyone who works on the project and that all construction activity meets the strict environmental requirements we have agreed to meet in our management plans and approvals.
"Over the coming days preparatory activities such as finalising contracts, mobilising equipment, recruitment and completing inductions will continue. These preparatory actions will enable us to then start construction activities including fencing, bridge and road upgrades, water management and civil earthworks on the mine site. The level of construction activity will then steadily increase over the coming weeks.
"The project will deliver 1,500 direct and 6,750 indirect jobs during ramp up and construction, with Rockhampton and Townsville the primary hubs for employment. The Whitsunday, Isaac, Central Highlands, Mackay, Charters Towers and Gladstone regions will also benefit from work packages and employment opportunities.
"Throughout the past eight years regional Queenslanders have been beside us every step of the way and we thank them for their ongoing support. We're ready to start work on the Carmichael Project and deliver the jobs these regions so badly need."
Lock the Gate Alliance has condemned the Queensland Government's approval of Adani's deeply flawed Carmichael coal mine Groundwater Dependent Ecosystems Management Plan.
Central Queensland grazier Bruce Currie, whose groundwater will be put at significant risk should the mine be built, said it was a kick in the teeth for all primary producers operating in the Galilee Basin.
The decision also comes at a time when 65 per cent of Queensland is drought declared.
"State and Federal politicians have ignored the scientists and pleas of farmers who are acutely aware of how much damage Adani's mine will have on vital underground water resources, including the Great Artesian Basin," Mr Currie said.
"We are sacrificing sustainable grazing land to greedy multinational mining companies so they can rip our resources out of the earth, and sell it overseas.
"Queensland Premier Annastacia Palaszczuk's rhetoric about supporting people in the bush means nothing if her government ignores farmers and scientists to rush through politically inconvenient and environmentally destructive projects like Adani.
"If this mine is built, there will be increased problems for the government as Adani will cause more catastrophes impacting farmers and the environment that so easily could have been avoided."
The Lock the Gate Alliance has responded. Queensland spokesperson Ellie Smith said Adani's GDEMP was approved despite criticism from independent scientists and concerns over a lack of information from the CSIRO.
She said there had been clear political interference, and the scientific evidence showed there would be serious damage to underground water systems and unique Great Artesian Basin spring wetlands.
"CSIRO's previous assessment of Adani's water plan was scathing. It said Adani's modeling was not fit for purpose, and contained many errors and unreasonable assumptions. CSIRO warned this plan would fail to protect QLD's precious water resources," she said.
"Adani has also demonstrated through multiple failed attempts at its water plan that it has no idea where the source aquifer is for the ancient and unique Doongmabulla desert springs.
"Scientists are deeply concerned that these springs will dry up should the Carmichael coal mine be built.
"The Queensland community expected the Palaszczuk government to follow the law and science, not cave in to undue pressure from Adani.
"Adani has broken Queensland laws and has shown it can't be trusted. It was only this year fined for allowing the release of coal laden water into the Caley Valley Wetlands on the doorstep of the Great Barrier Reef."
Earlier, an Adani Mining spokesperson said "we currently have about 60 people within the onsite camp who have been undertaking Stage 1 preliminary works within our current approvals".
"For months now we have had equipment onsite to deliver Stage 1 works under our existing approvals. This same equipment can also be used to commence Stage 2 construction activities.
"Although we have been preparing to start construction for many months now, we will not pre-empt any approval decisions. Of course we are prepared, as we should be, but we will also not get ahead of ourselves and we will continue to focus on the task at hand, working constructively with the Department of Environment and Science to finalise the Groundwater Dependent Ecosystem Management Plan."
It comes after a new report found that Doongmabulla Springs is at risk of drying up if Adani's planned Carmichael coal mine goes ahead.
Seven of Australia's leading experts from four different universities, have delivered the comprehensive joint report, which indicates the Indian mining giant has significantly under-estimated its future impacts on the nearby wetlands.
Hydrogeology Professor Adrian Werner said they are hoping the State Government will take his new info into consideration before it hands down its final approval on Thursday (June 13).
Professor Werner, who is originally from Rockhampton, has spent a lot of time in Emerald, even working there for a few months during his Engineering Degree. He said there can be criticism of 'experts' commenting on projects like this one, but he stresses that he knows Central Queensland well.
Mr Werner said the Springs are an ancient eco system that support many endemic species, they also have high cultural heritage values and they're quite rare, in terms of an ecosystem being located in an otherwise dry environment.
He added "the groundwater that comes out there supports ecosystems that supports species not found anywhere else".
"And in terms of environments that rely on groundwater, these kinds of ecosystems are hard to replace and once the groundwater stops flowing, often it's impossible to reinstate them, so impacts to these kinds of systems can be permanent.
He said, should the Carmichael Mine cause springs within the Doongmabulla Springs Complex to cease flowing, the impact could be permanent.
The safeguard against Doongmabulla Springs Complex impacts proposed by Adani, namely Adaptive Management, is unsuitable and unlikely to protect the springs from extinction.
Cumulative impacts to the Doongmabulla Springs Complex that may result from other mining activities in the Galilee Basin have not been adequately considered.
Professor Werner also said, "our research shows Adani's water science is severely flawed and risks the extinction of the ancient Doongmabulla Springs Complex and the flora and fauna that depend on it.
"Adani has underestimated the likely impacts to the springs by adopting highly unrealistic parameters in their calculations while their modelling is riddled with uncertainties.
"If we allow Adani to drain billions of litres of water with this groundwater plan then we are effectively playing Russian roulette with the very existence of a million-year-old ecosystem."
"Between us, we have scrutinised multiple groundwater plans for major projects across the country. Adani's water science is not up to scratch. It doesn't stack up against the science, and risks permanent damage to the aquifer."
Mr Werner said they have been reviewing reports relating to Adani's groundwater management plan and have visited the site to do some sampling of their own.
"What we've found is Adani's water science is wrong, and risks the extinction of the springs and wildlife system.
He said it has some "key deficiencies".
"We believe the Queensland Government should understand the risks within the Science to make any decisions around Doongmabulla Springs.
Mr Werner said Adani has an Environmental Management Plan and a Groundwater plan, which forces them to monitor the impact of the mine and change their management activities according to the impacts that arise.
But he said the view of the scientists is that the "adapted management approach, that they are supposed to use, is unsuitable" to protect and save the Springs.
Adani's approvals for their Groundwater Management Plan are due back from the State Government on Thursday. Mr Werner said his comments are a response to the CSIRO and GeoSciences Australia's earlier findings.
The CSIRO recommended water chemistry be analysed Doongmabulla Springs, so they carried out their own research and found that Adani's findings are incorrect.
He said the cumulative impact must also be taken into account, as Adani's Carmichael coal mine isn't the only project planned for the Galilee Basin.
He labelled Adani's management plan 'scientifically-deficient'.
Dr Matthew Currell, an Associate Professor in the School of Engineering said, "Serious concerns about Adani's technical understanding of the groundwater and ability to show how they will protect the localised springs have been raised by experts since 2013, yet they remain unresolved.
"We offer the Queensland Government our assistance to determine the best approach to understand the likely impacts of the Carmichael mine on the springs, and to regional groundwater users."'
An Adani spokesperson said "The Department of Environment and Science has been reviewing the groundwater management plans for more than two years, across 11 versions. In addition, pre-eminent scientific bodies CSIRO and Geoscience Australia have also conducted reviews of the groundwater management plans".
"We'll pay attention to the experts and reputable advice of those who have been involved throughout this process, including the CSIRO, Geoscience Australia, the Federal Department of Environment and Energy and the Queensland Department of Environment and Science, as they are the authority as it pertains to the review and finalisation process."
By Michelle Price